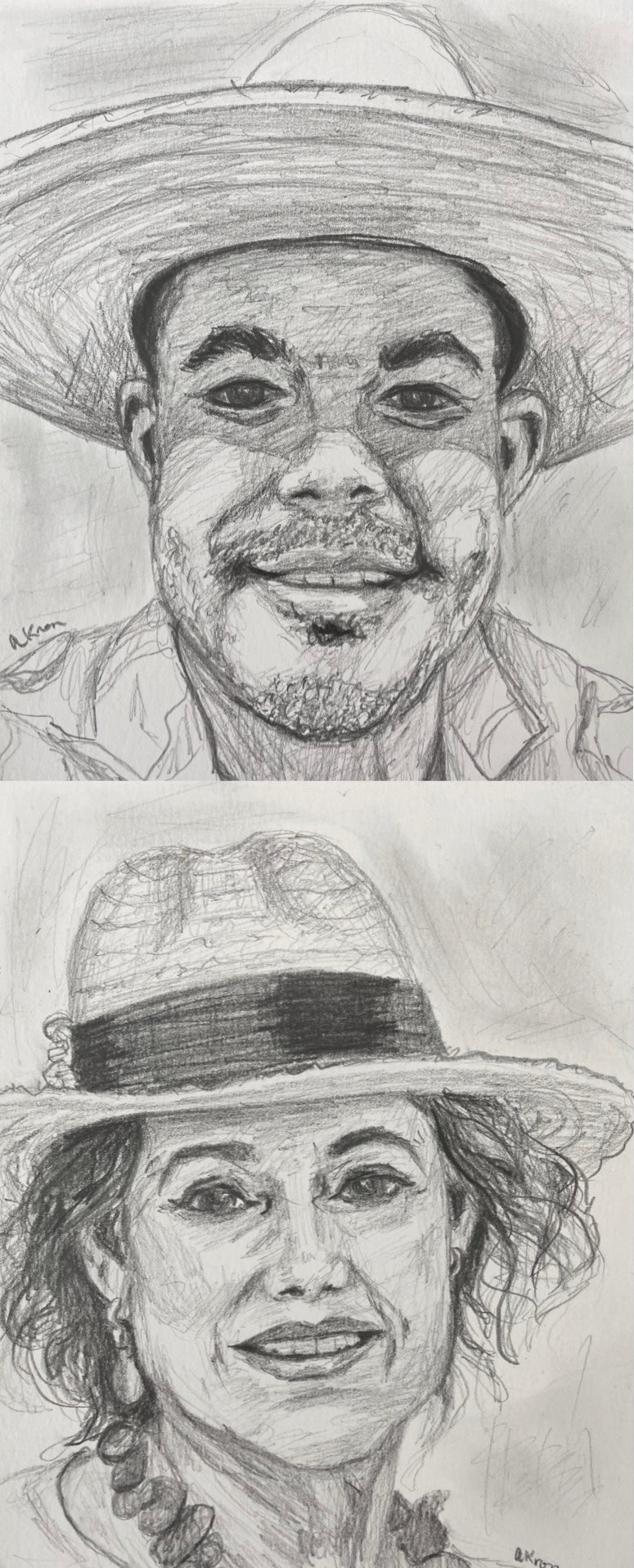 alain and arabella | house of hatters
We started House of Hatters 5 years ago. All of our hats are designed to be worn by both men and women. Each season we travel the world to develop an exclusive collection. We partner with local artisans from the region, blending modern style with their time-tested techniques. By traveling to each country and using local materials, we establish sustainable relationships with our artisans.
From Alain - Our hats begin with a felt mold or hand-woven body in Ecuador and are shaped, trimmed and finished in Arizona. At our studio in Tucson, we take all the materials from our artisans and create handcrafted hatbands, hand stitch stones and feathers, cut and shape all of our leather and finish each hat with true international style. Each hat is handcrafted, hand numbered, and available in limited quantities.
shop house of hatters